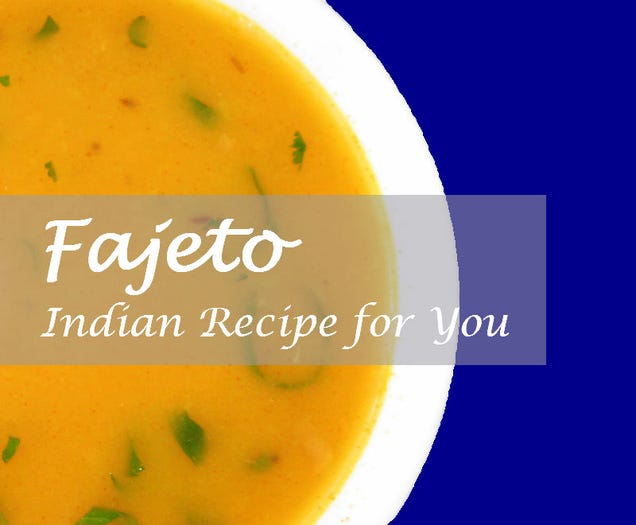 Fajeto is a delicious recipe loved by Gujjus (Gujaratis) as they take it with 'ras-puri' meal. You cannot call Fajeto as Kadhi, or sabzi, or dal. It is a classic recipe that you cannot compare with any other recipe. You can do classical preparation of mango juice, which is cooked with besan, curd, and few spices. Fajeto has its unique charm and is very light to eat. Let's learn from exporters of mango pulp in India about Fajeto recipe.
Ingredients Needed -
¼ cup mango pulp
1 cup curd
1tbsp besan or gram flour
1 tsp ginger-green chili paste
¼ tsp turmeric
1 tbsp jaggery or gur
2 cups water
Spices -
2 cinnamon sticks
2 to 3 cloves
¼ tsp dried ginger powder
¼ tsp cumin seeds
¾ tsp mustard seeds
1 tbsp oil
2 to 3 small round chilies
6-8 curry leaves
¼ tsp asafetida
Recipe -
Combine cloves, dry ginger powder and cinnamon and blend it in a mortar pestle. Keep this pounded spices mixture aside.
Heat the oil in a deep pan.
When oil gets hot, add mustard seeds and cumin seeds.
When these seeds crackle, add red chilies, asafetida, curry leaves, and pounded spices mixture. Saute them on medium low flame.
Later add the mango mixture and mix it well to avoid development of knots. Simmer this for 10-12 minutes. Stir occasionally.
Serve hot with chapattis or rice.
This recipe is traditionally followed by every person living in Gujarat. So, if you want to taste Gujrati Fajeto, you can follow every step shared in this post. Don't forget to share your experience of Fajeto making at home.
Exporters of mango pulp in India are supplying their products across the world. So, even if you are not in India, you can avail mango pulp in your city and prepare different recipes.